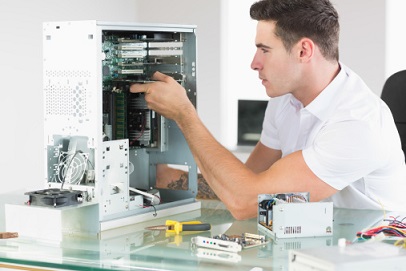 £22,000 to £25,000 per annum (DOE)
Full-Time (Basic Hours: Mon-Fri 09:00 – 17:30)
Universal Transaction Processing provides a range of market leading credit and debit card payment solutions to small and medium sized businesses within the UK.
Reporting into the HR & Compliance Manager the IT Support Technician will be responsible for the monitoring and maintenance of the company's IT systems.
Duties & Responsibilities:
• Installation, configuration and maintenance of the IT infrastructure across both of the Company's sites
• Maintaining and developing IT Networks
• Setting up e-mail addresses
• Diagnosis of hardware and software faults, being able to resolve over the phone or in person
• Ensure back-ups are run and uploaded daily
• Daily testing and monitoring to ensure all IT systems are running correctly
• Daily testing and monitoring of the Company's phone networks
• Ordering IT equipment
The successful candidate will be able to demonstrate the following skills & experience:
• A keen interest in IT and technology
• A sound knowledge of Microsoft Windows and Microsoft Office
• A working knowledge of MS SQL would be advantageous but not essential
• Good communication skills
• Able to explain technical issues in simple terms
• Exceptional organisational skills
• High energy with the ability to multi-task and prioritise as appropriate
• A flexible nature
• Self-motivation with a positive approach
• Living within a reasonable commute of Reading
If you feel you are the ideal candidate for the IT Support Technician role, please apply now!